Retreats

Mind and body retreats that will shift your perspective, help
you reset, and find your best inner YOU.


Upcoming Retreat:
"NEXT LEVEL, SPRING 2023"
An all-inclusive, weekend Retreat,
Friday-Monday, April 28- May 1, 2023​

(Must have the HHBGM Course completed in order to participate in the spring retreat)
After months of engaging online, we will finally meet in person! Come enjoy a weekend with our HHBGM community to expand our knowledge and take things to the "NEXT LEVEL"!
This all-inclusive weekend includes:

High energy, motivating and informative presentations with Lindsey & Molly

Deep level discussions with Lindsey and Molly

Motivating, community/team building activities

Casual and personal Q and A sessions with Lindsey & Molly

Serene and comfortable cabin accommodations in a beautiful nature setting

Healthy, light, and nutritious meals made from scratch

Daily, fun & functional AM workouts with CPT, Alexis Foreman

Cold water plunging (optional)

Nightly bonfires and n

ature walks

Personal wind-down time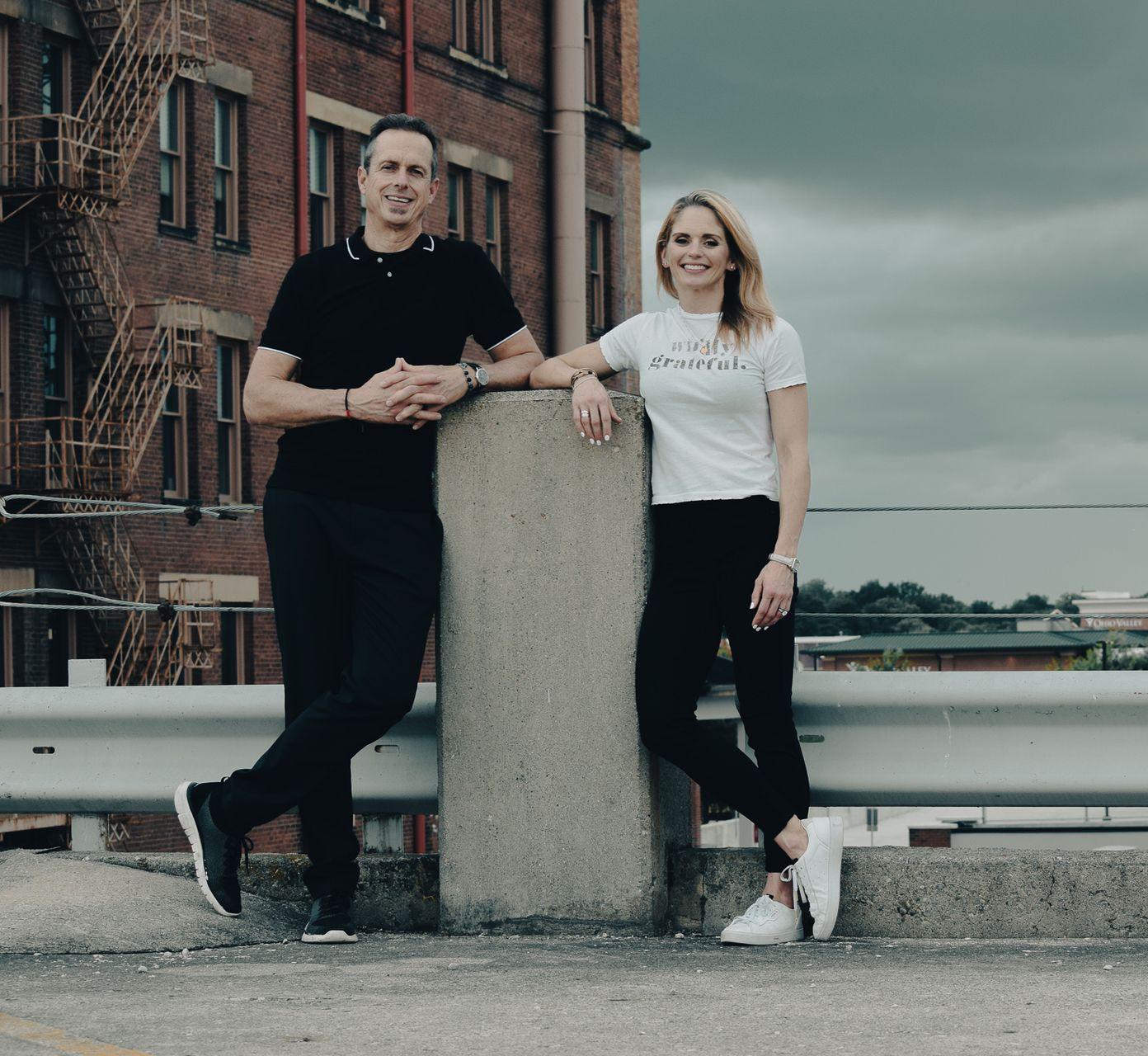 Take EVERYTHING you know from the HHBGM and go to the NEXT LEVEL!!!
We guarantee you will walk away feeling highly motivated, energized, mentally clear, physically invigorated, and ready to apply what you learned at home!


NEXT LEVEL Retreat Itinerary

Friday, 4.28.23
Welcome and Kickoff with Lindsey and Molly,
5:00 - 8:30 pm
Light dinner and refreshments provided
*Try and arrive by 4:00 pm to get checked into your cabin so you are ready for the 5pm opening. Please note Hocking Hills is approximately 1.5 hours away from the John Glen International Airport in Columbus.

Saturday, 4.29.23
Workout with Alexis Fourman, 7:30 - 8:15 am
Post workout, optional cold plunge dip
Breakfast, 10:30 am
Next Level Session 1, LD and MD, 11:15 am - 1:15 pm
Lunch, 1:30 - 2:15 pm
Next Level Session 2, AF, 2:45 - 3:15 pm
Nature hike, 3:45 - 5:00 pm
Next Level Session 3, LD, 5:30 - 7 pm
Dinner, 7:00 - 7:45 pm
Next Level Session 4, MD, 8:00 - 9:00 pm
Pit Emotion Burning Bonfire, 9:00 - 10:00 pm
Sunday, 4.30.23
Workout with Alexis Fourman, 8:30 - 9:15 am
Post workout, optional cold plunge dip
Breakfast, 10:30 am
Open Forum Sharing,
11:15 am - 12:15 pm
FAQ Session with LD, MD, AF, 12:15 - 1:30 pm
Lunch, 1:30 - 2:15 pm
Free time, 2:15 - 4:30 pm
Next Level Session 5, MD, 4:45 - 6:15 pm
Dinner, 6:30 - 7:15 pm
Next Level Session 6, LD, 7:30 - 8:45 pm,
Free time with group and gathering, fun bonfire
Monday, 5.1.23
Stretch-101 with Alexis Fourman, 6:30 - 7:15 am
Quick, post workout, optional cold plunge dip
Breakfast, 8:00 - 8:30 am
Closing Comments, Thoughts, and Goodbyes, 10:00 - 11:00 am
Please note: All activities will be encouraged but if you need private time, a break, or are unable to participate in any activities, workouts, etc., this is okay!


Spend a weekend in nature, surrounded by truly breathtaking scenery. Enjoy time away from all the daily stressors and responsibilities.


Relaxation and time to get to know one another on a deeper level while creating life-long friendships.
On site spa where massages can be scheduled.
(extra, not included in price)



Multiple bonfire release ceremonies. Let those PIT emotions go, once and for all! SUPER FUN activities like hiking and cold water plunging!



Held at a very private and exclusive location in a cozy and comfortable, wooded cabin setting for our HHBGM members only.



You will spend the weekend expanding your knowledge and going deeper with your HHBGM Community. You will have the opportunity to take your knowledge to the NEXT LEVEL.


Amazing, natural, and healthy gourmet meals cooked by one of Lindsey and Molly's family members.

Simply put, this is a weekend you do NOT want to miss out on.

(Must have the HHBGM Course completed in order to participate in the spring retreat)
Meet your Retreat Personal Trainer, Alexis Fourman, CPT!

Co-Owner of Springfield Health and Fitness Center, certified trainer and former educator/coach, Alexis' background includes 12 years teaching physical fitness (8 of those years as a head high school track coach). While teaching, she pursued her passion in fitness competing in obstacle course races, ½ marathons, and bodybuilding. She has been personally training clients and teaching her FLEX fitness class for 5 years now. Alexis offers one on one personal training, group sessions, fitness consultations, group fitness classes, and youth training and summer camp.


Qualifications include:
AFAA Certified Personal Trainer
AFAA Certified Group X
BODYSHRED Certified
WNBF Ms. Fitbody Pro Card
American Red Cross CPR/AED
Sports Nutrition Certification (in process)
Why did we choose Hocking Hills, Ohio
for our "Next Level Retreat?"
Hocking Hills State Park, Ohio's most popular state park invites visitors to explore its 2,356 acres of breathtaking scenery.​

Hocking Hills is truly one of the most beautiful places in the Midwest, and it's why we chose it for our Retreat location. Lindsey and Molly frequent here for long weekends away, and it's truly a nature lover's paradise. There are a multitude of hiking trails, stunning waterfalls, amazing cliffs, caverns, and gorges throughout the area. So bring your hiking shoes! On top of all that is offered at this Retreat, you will be blown away by the beautiful landscape.